Gevi Nugget Ice - Has Never Tasted So Good Than Ever
Nugget ice is the kind of thing that you do you never forget. Sitting in the restaurant, your lemonade comes stacked full of ice. You even won't notice it's already empty when enjoy crunching on the ice.So, what's the magic of it?
What makes it taste so great?
Nugget Ice, also known as pebble ice or pellet ice, goes by many other names. It's made of layers of flake ice freezing together, creating air pockets in this process. Inside the ice, these air pockets make it so soft to munch on. Light and airy, it's the most satisfying ice to chew on.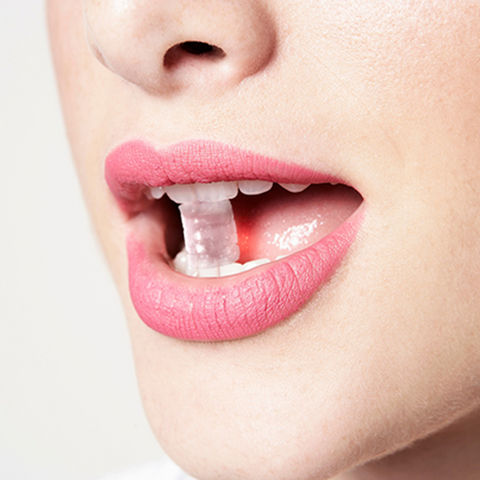 Is It Teeth-Friendly Ice?
Regarding whether chewing ice is harmful to teeth health, we've tested the bite force of nugget ice, ice cubes, and raw carrot respectively. It was found that the average force of chewable pebble ice is 15.6lb, the smallest one. It is more friendly to your teeth when you chew the ice, especially if you are an ice chewer.
The Crunchy Ice That Chills Drinks Quickly
Sonic ice turns every cup of drink into a vacation-style cocktail with the chill effect. Whether you live for the ice-cold sips of a glass of water or long for the slushy sensation of a crushed ice cocktail, it will chill your drink faster than any other type of ice. Here's a list of drinks made better by sonic ice:
Cold-brew, iced coffee, juice, Thai iced tea, or mochas

Pina Coladas, Juleps, and

crushed ice cocktails

Lemonade, coke, or fizzy beverage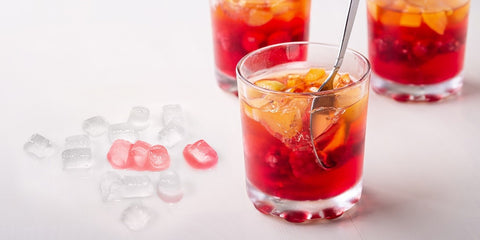 The yummy ice stimulates your cravings all the time. Never crunchier than ever, pellet ice is just delightful to chew and satisfyingly soft. If you simply love the satisfying sensation of chewing ice, then you have probably been on the hunt for pebble ice and know it is hard to find.
Get up to 29lbs of ice a day and the first batch in just 6 minutes. Gevi ice maker is designed with a high-power cooling system that makes nugget ice faster, giving you your favorite ice in an instant.